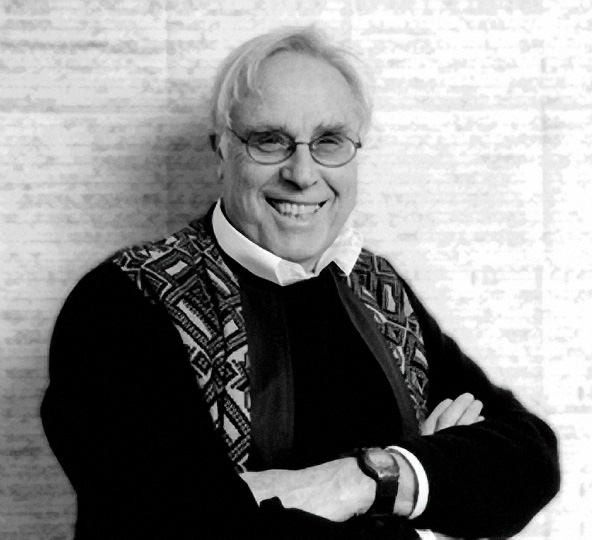 George M. Martin, M.D. passed away on December 17, 2022 at the age of 95. A renowned geroscientist, George was devoted to nurturing the next generation of physicians and scientists. He was equally passionate about the need for universal health care and was an active member of the Washington Chapter of PNHP.
The George M. Martin Student Scholarship Fund provides financial support for medical students to participate in PNHP conferences and events, in the belief and hope that the next generation of physicians will realize the vision of a national health care plan that provides health care for all.
Donate to the GM Student Scholarship Fund Here

So far, more than $20,000 has been donated

PNHP is a 501(c)(3) nonprofit organization and your donation to this scholarship fund is tax-deductible; our tax ID# is 04-2937697.
PNHPWA YouTube




Click to join PNHPWA Email List


---

HJM is a blog that replaces Don McCanne's Quote of the Day. It arrives in your mailbox 2-3 times/week focusing on an issue or recent report of current interest, with commentary by Don and other health policy experts.
Read recent HJM's here
You can subscribe here



---

State Organizations
advocating for
Health Care
is a Human Right
...
-Health Care is a Human Right - Washington
-Vermont Workers Center
-Health Care for All Oregon
-Maine People's Alliance
-Whole Washington
---

Organizations advocating for single payer, Expanded and Improved Medicare for All in Western Washington

*Health Care for All -WA
*Progressive Democrats of America
*Health Care is a Human Right - WA
*United for National HealthCare - Bellingham
*Socialist Alternative
*Washington Community Action Network
*Backbone Campaign
*Whole Washington

---
Coalition Partners




Health Care is a Human Right -
Washington

Get Activist's Toolkit



Washington Against Nuclear Weapons
---

Information
---

Dr. Gerald Friedman's economic analysis of how a state single plan would affect our state



Right click to download Hi-Resolution copy
---
New WHST PowerPoint



Download




---
Since 1987 Physicians for a National Health Program has advocated for reform in the U.S. health care system. A large part of our work involves mobilizing physicians, other health care workers, and the general public to actively advocate for enactment of a national, comprehensive, high quality, non-profit, publicly-funded health care system serving all residents of the United States.
---
---

This meeting was a report-back from PNHPWA members and SNaHP students who attended PNHP's 35th Anniversary Annual Meeting in Atlanta on Nov 10-12. Four PNHPWA members and at least 8 SNaHP WA students attended. All agreed it was a wonderful experience in terms of meeting PNHP members from around the country and learning new information. Hugh Foy was installed as a new National Board member representing the PNHP Western Region.

Unfortunately, there was a Zoom glitch so we lost the last 10 minutes of the meeting.
Watch video here

PNHPWA will not have a December Monthly Meeting - next one will be on January 17th, 7pm - program TBD

Videos of many of the plenary and workshop sessions from Atlanta, including the very valuable "Health Policy Update" PNHP slide set, narrated by Adam Gaffney, will be available soon on the PNHP national web site. You can select appropriate slides for your own presentations.

Here is the PNHP 2023 Annual Meeting Agenda

Friday Nov 10

Workshops:

"Transform your chapter's people power into effective action"
"Narrative change and building relationships with elected officials"
"Introduction to direct action: agitate, educate, organize"
"Rooted in radical change" organizing, advocacy, mobilizing"

SNaHP Sessions

"Building strong leaders and powerful SNaHP chapters"
"Lessons from house staff union organizing: Overcoming fear and building power"

PNHP Board Meeting

Campaigns:
1. Membership and Fundraising
2. Medicare Advantage
3. Medical Societies – State & Specialities

Saturday Nov 11

General Sessions
Health Policy Update – Adam Gaffney
Medicare (dis) Advantage Campaign – Ed Weisbart, Jack Bernard
Messaging - Jay Marcellus – ASO Messaging website
Building Progressive Power: Lessons from Georgia – Keron Blair, Sanjeev Sriram

Keynote address - "Confronting Racism Denial: Naming Racism and Moving to Action" - Camara P. Jones, MD, MPH, PhD, introduced by Robertha Barnes

SNaHP Sessions

SNaHP Welcome - Building the single payer movement
SNaHP Plenary - "SNaHP's Moment to Move the Movement Forward"
Building Strong Leaders and Powerful SNaHP Chapters

Workshops

"Opportunities for Federal Action"
"The "Advantage" of stealth advocacy"
"Moral Injury: What is it? How to talk about it and what does it have to do with PNHP?"
"Lessons from the labor movement"
"Building a national movement through state and local organizing", "Building you chapter's power through game changing resolution campaigns"
"The intersection of reproductive justice and single payer: the work continues"
"Addressing racist blindspots in our movement"
"How Medicare for All can alleviate mass incarceration"
"Problems of commodification in health care"

Member interest groups – Pediatricians, Advanced Practice Providers, Reproductive Justice

Sunday Nov 12

Regional Meetings - Northeast, South, North Central, West
PNHP Board of Directors meet & greet for members

Public Action – March for Medicaid expansion – demonstrators marched from MLK Park to the former Atlanta Medical Center site - "Because the state [of Georgia] did not expand Medicaid, billions of federal dollars that are meant to support the state's health systems are going unused.

Future

Dec 4th, 5-6:30pm - PSARA Webinar - "Is Medicare Advantage Preying on People of Color?"

Dr. Claudia Fegan, Chief Medical Officer of Cook County Health in Chicago, will discuss the impact of Medicare Advantage on racial disparities in health care outcomes and access to health care services for Medicare beneficiaries. Dr. Fegan, an internal medicine physician, is Immediate Past President of the Health & Medicine Policy Research Group in Illinois, which is committed to building health equity in our health care system. She is also the Treasurer and National Coordinator of Physicians for a National Health Program. Click Here to Register



Dec 13th, 5:15pm - Health Care is a Human Right WA - General Meeting to discuss legislative priorities will be held on Zoom. The meeting will highlight victories and lessons learned along with taking a good look at next steps. There will be a budget report and vote on HCHRWA's 2024 Policy Agenda. Sponsoring member organizations will receive drafts of the of the platform and an explanation of the platform process. Here's the registration link

Jan or Feb PNHPWA Monthly Meeting - Stephen Bezruchka, MD - "Inequality Kills Us All" COVID19's Health Lessons for the World" See his book of same name

---

PNHP has just published a groundbreaking report—developed by our policy committee and reviewed by independent health policy experts—that quantifies the extent of Medicare Advantage overpayments. Our research and this report estimate that Medicare Advantage plans overcharge taxpayers by a minimum of 22% (or $88 billion) per year, and potentially by up to 35% (or $140 billion) per year. Read the study here.

---



Past

Oct 20th - Northwest Health Law Advocats Webinar - "Advancing Patient Rights for a New Era" Morning Sessions - Afternoon Sessions

This is must watch - Best Webinar we've seen all year

---

- "Jobs, Housing, Education, and Healthcare: Why Americans Should Fight for Universal Rights" with Jon Shelton, Professor and Chair of Democracy and Justice Studies at the University of Wisconsin-Green Bay, also, Vice President of Higher Education for the American Federation of Teachers-Wisconsin and a member of Green Bay's first ever Equal Rights Commission.

The talk and discussion focused on healthcare as an economic, universal right in the context of abroader conversation on the history of progressive politics in the US, especially on the current state of Congressional turmoil.
Watch Video of Meeting Here

Jon is the author of the new book The Education Myth: How Human Capital Trumped Social Democracy

---

Oct 16th - PNHP Webinar - "Open Season: Corporate Health Insurers are Targeting Our Seniors
Physicians, seniors, and advocates need to learn how corporate health insurance can harm seniors and rip off Medicare—and what we all need to know going into Medicare Open Enrollment.
Watch Video here

Sept 13th - PSARA Webinar - "We Can Reclaim Medicare from Greedy Profiteers" with Ed Weisbart, MD - National Board Secretary and Missouri Chapter Chair of Physicians for a National Health Program. Ed, as always, gave a clarifying and engaging presentation to help us understand and reverse the corporate takeover of Medicare.
Watch video here

August 1st - Rally outside the Seattle Henry M. Jackson Federal Building, Shorty after Medicare's July 30th Birthday, there was a Demonstration/Rally - "Stop Raiding Our Medicare"- in support of preventing further privatization of Medicare and our health care system. Several organizations co-sponsored, including PNHPWA. Speakers included Pramila Jayapal, Teresa Mosqueda, UW Med Student Bryce Walker, and others. Jim Page & Joe Martin sang.

To watch a one hour video of the rally with chapter markers click here. To watch a highlights eight minute version click here.

---
PNHP launched our "Medicare Disadvantage" Campaign with an ambitious goal of diminishing the power of corporate insurers and building a deeper base of physicians, medical students, health care workers, and others. The goals of the first stage of the campaign are: 1) Building and retaining a much bigger base at massive scale within chapters and PNHP. 2) Building support for the campaign through the surveys and petition. 3) Researching doctors and people's experience with Medicare and Medicare Advantage finding out how Medicare Advantage is affecting lives and what we can do to make traditional Medicare better and working together to make it happen. 4) Developing relationships and alliances with senior, retiree, and disability rights organizations.
Please checkout the fact sheet, toolkit, surveys, and petition (you can click on the QR code) - :


Campaign toolkit
Policy Primer
Comparison: Medicare for All and Medicare Advantage
PNHP Comments on Medicare Advantage Program
Surveys and Petition and Information Page with links400

Med Advantage Fact Sheet one pager to accompany surveys and petition
1.Medicare Beneficiary short Survey - online and print versions
2. Physicians short Survey - online and print versions
3. Medicare Advantage Petition for everyone to sign - to demand Congress and President Biden protect Medicare beneficiaries by cracking down on insurance company abuses and by significantly improving the traditional, public Medicare program
---
Big News! - Rep. Pramila Jayapal and Sen. Bernie Sanders dropped their Improved Medicare for All bills on May 16th. House M4A bill section-by-section, summary and text available here. So far, in Washington State Pramila Jayapal and Adam Smith are Sponsors. You can reach our other House & Senate members to urge them on - info to reach them by phone or mail here. If you need some guidance in speaking with your rep, our national coalition partners at Healthcare-Now have created a toolkit, including a script to help.
---
---
Join Puget Sound Advocates for Retirement Action. PSARA has been doing amazing and
effective organising work around all the social justice issues in our area for many years. It is leading the charge against Medicare and ACO-REACH in the Pacific Northwest, and indeed, buttressing efforts of other progressive health reform organisations across the country. Please take a look at the PSARA website and its monthly newsletter, The Retiree Advocate, and consider joining to help support its groundbreaking work.
---
Chris Currie's updated eBook "A Medicare for All Q&A"- Click here
:
---
The George Martin Student Scholarship Fund now has more than $24,000 in contributions! It's providing support for the 5 SNaHP Chapters in our region
---
NEWS UPDATE - Campaign to Stop Medicare Privatization
CMS announced it has changed its ACO-REACH program to privatize Medicare. It will not enroll any more plans until the "model" and its results are evaluated in 2025. However, current plans can accrue new patients, currently about 2 million enrollees. This turn of events is due to the outrage and advocacy of more than 300 organizations across the country, including PNHPWA. At the start of the plan in January 2023, 132 "organizations" were enrolled in REACH. Now, no further plans will be enrolled!

It is important to recognize this victory, but it is equally important to continue demanding fundamental changes to the way federal policymakers conduct business. We must continue to demand the end of ACO-REACH altogether and the replacement of Traditional Medicare and Medicare Advantage with Improved Medicare for All.

Recent articles to read & absorb the information:
1. JAMA article by Don Berwick - "Salve Lucrum" ("Hail Profit")
2. Pramila Jayapal's Member of Congress sign-on letter to Biden, Becerra, & CMS regarding limiting Medicare Advantage plan rip-offs & using the savings to strengthen Traditional Medicare.
---

Why did you join PNHP - who brought you in? Was it a mentor, a colleague, a friend, or someone else entirely. We would love to hear how you joined our movement.
Contact dixon@pnhp.org for guidelines about recording a short video telling your story.
---

Recent Articles and Reports Shed Light on Medicare Advantage Issues
News You Won't Hear from Private Plans During this Enrolment Season
---
---
---
---
PNHPWA Web Site - pnhpwashington.org
PNHPWA Email - pnhp.washington@gmail.com
PNHPWA YouTube Channel
PNHPWA Instagram
Coalition Partner Websites
Health Care for All Washington
Health Care is a Human Right Washington
Puget Sound Advocates for Retirement Action
---
---
---
---
.
---
---